Suffolk Credit Union in Long Island NY offers personal and small business banking and loans.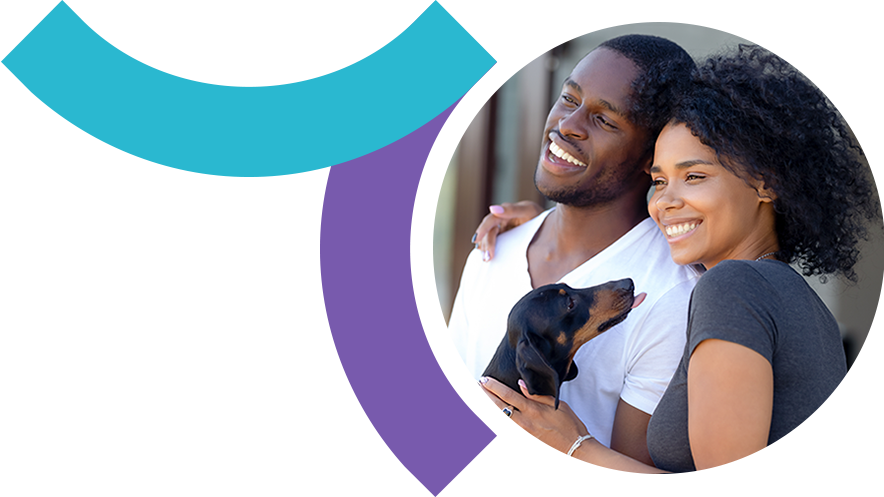 Mortgages
Get Moving
First-time buyers or longtime owners are right at home with our mortgage options. Our team is equipped with the knowledge & terms to give you the award-winning service you need.
Rates that empower your momentum.
Discover a place that's designed to say "yes."
Real Easy.
We're more ahh and less ugh with our streamlined process, intuitive technology, convenient banking and customizable solutions.
Real Valued.
As a trusted advisor, we deliver valued advice that makes members feel valued by listening, empowering and problem solving.
Real Respectful.
Treating people with dignity and respect, being open and honest, and doing everything in our power to say yes.
Member Stories
I was at the credit union 5 days ago and Kacie was the best representative I ever dealt with in a financial institution ... she was 100% helpful.
Carmelo C.
Member Since 1996
Nicole did a great job assisting us with the closing paperwork on our new home. She went above and beyond, by taking the time to scan and send the closing paperwork via email to the title company. She was also kind enough to make us copies of the paperwork. She made our closing painless and easy!
Robert M.
Member Since 2012
Fantastic service. They treated us like family when my mom passed away. They have also been outstanding when I got a car loan, home equity loan and refinanced. How can anyone not give them a great review?
Nicky F.
Member Since 2005

2022 Annual Report

Catch up on our community initiatives & accomplishments

Board of Directors Organizational Meeting

View election results